5 Signs You Need AC Repair or Replacement
Air Conditioning, HVAC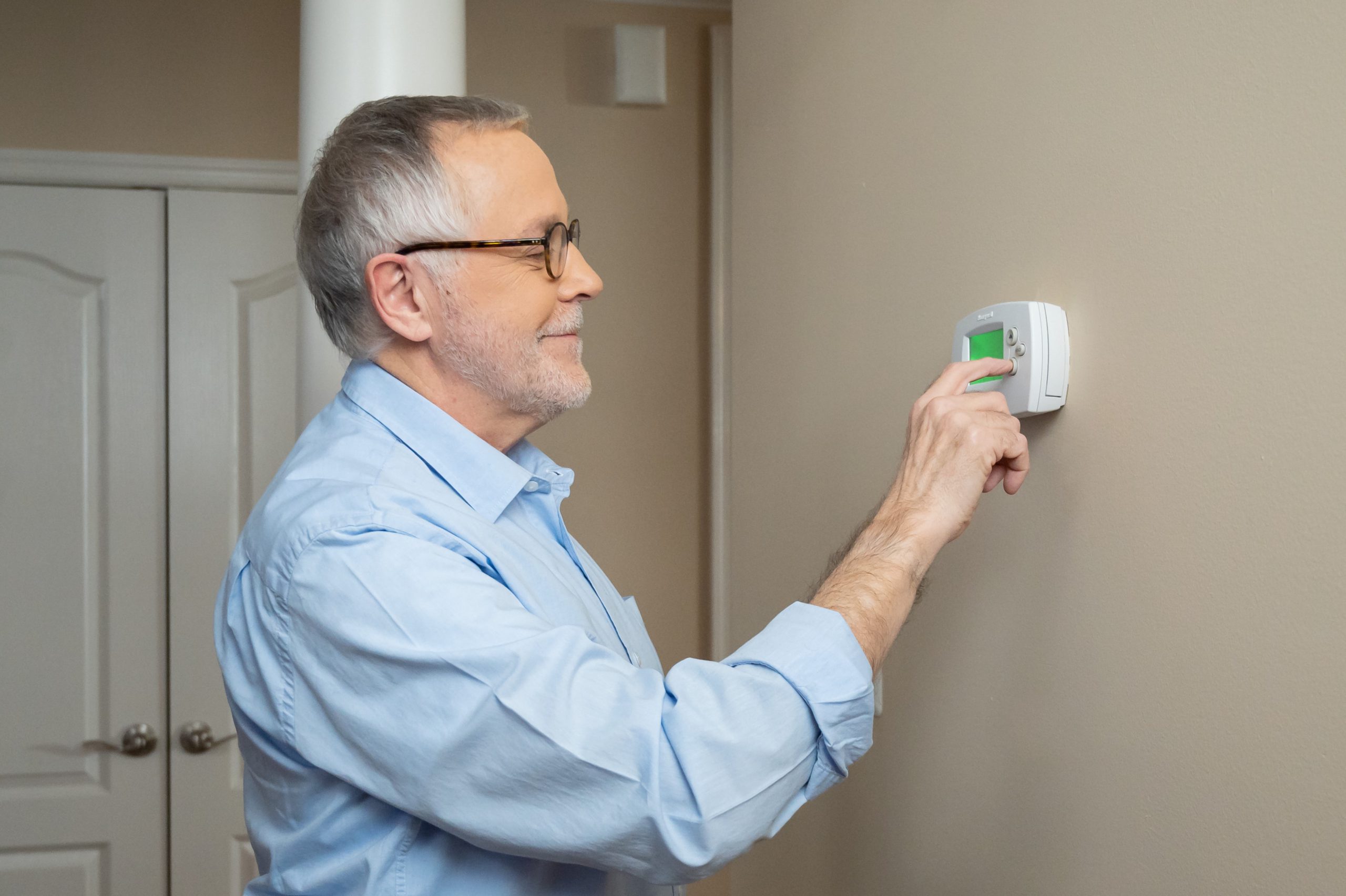 Your air conditioner is on the fritz…again! Is it finally time for a replacement, or will a repair do the trick?
Here are five common signs you need air conditioner repair or replacement:
1. Your Thermostat Isn't Working
Your AC unit is the muscle, but your thermostat is the brain of the operation. If your thermostat is failing, it can cause an issue with your AC unit.
Good news! An issue with your thermostat can be easily fixed and doesn't require an air conditioning replacement.
2. Your AC Unit Makes Banging or Squealing Sounds
Your AC unit shouldn't make any strange sounds when operating, but if it does, it doesn't always mean a replacement is in order.
A banging noise from your AC can mean a loose or broken part in the compressor. That could be an easy fix for a trained technician. However, it can also mean a worn compressor that might need a full replacement.
Your best bet is to call in a technician to determine if you can repair the unit or if it's more cost-efficient to replace it.
3. Your Home's Humidity Levels Are High
Your AC unit shouldn't just control your indoor air temperature. It should also regulate the humidity levels in the home.
If you notice the humidity is too high, your air conditioning needs to be inspected and repaired to restore your indoor air quality.
4. Your Air Conditioner Is Blowing Warm Air
Assuming your thermostat is working and you have power to the system, an air conditioner blowing warm air clearly signifies a problem.
The most likely cause is low refrigerant. Replacing the refrigerant and determining the cause of the leak is the job of a professional.
Sometimes a simple repair can do the trick, but there are many other causes of a failing system that might mean it's time to replace it.
5. Your AC Unit Is Nearing the End of Its Service Life
If your system needs continuous repairs and if you are noticing a rise in your electric bill, your AC system might need an upgrade.
Your air conditioning system has a life span of about 10 years.
Schedule Air Conditioning Services with Service Today
If you aren't sure if the problem with your air conditioning system will require a repair or a replacement of your unit, the professionals at Service Today can help.
Our expert technicians can diagnose your air conditioning issue and recommend the right repair. And if you need a complete AC replacement, our Service Today team offers expert installations.
At Service Today, we make it right…right now! Call 844-844-0314 or schedule AC service online.
$59
AC or Furnace Tune- Up
Expires 06/30/2023
Restrictions apply. Call for details.
$60 OFF
Any Plumbing Service
Expires 10/31/23
Restrictions apply. Call for details.
$60 Off
Emergency AC or Furnace Service
Expires 08/31/2023
Restrictions apply. Call for details.
We Are Never Closed
We are available 24/7 for emergency service.
Unmatched Customer Service
We go above and beyond to ensure your comfort and safety.
Highly Trained
Technicians
We are committed to excellence and continuing education.
Unparalleled Honesty & Integrity
We always maintain an open line of communication.
100% Satisfaction Guaranteed
We prioritize your satisfaction above all else.
Peace of Mind
We make it right...right now, so you can regain peace of mind.