Water Heater Repair on the Eastern Shore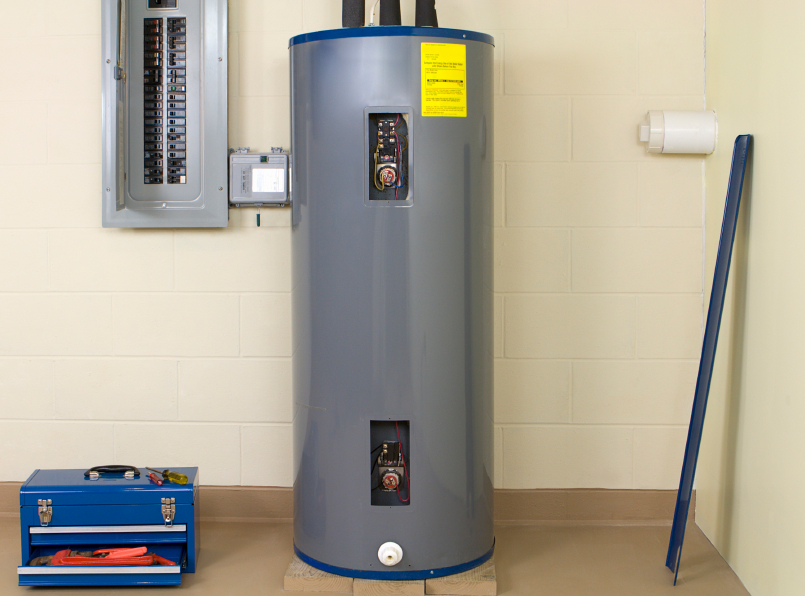 Service Today Heating, Air Conditioning, Plumbing and Electrical understands that when it comes to your Eastern Shore home's hot water, it's not a luxury. It's a necessity. Prompt, professional service is required when your home's hot water systems need service. Our highly trained professionals have the knowledge and experience to handle all your water heater repair needs. For unmatched customer care, including same-day and 24/7 emergency service, Service Today is the best choice for water heater repair.
To learn more about water heater repair from Service Today on the Eastern Shore, call us at 844-844-0314 or reach us online.
Signs You Need Water Heater Repair
It's not always clear that your water heater needs attention. If it takes some time to recharge after higher volume hot water usage periods, that's normal. Even so, there are some signs your water heater needs repair that shouldn't be ignored, including:
Dirty or discolored water: Sediment or rust in the water heater tank can cause discoloration, but so can rusty pipes. Have a professional check this.
Electrical issues: When your water heater repeatedly cycles or trips circuit breakers, it's best to have a professional take a look.
Increasing utility bills: Spiking power bills can have any number of causes, including when the water heater isn't running as efficiently as it should.
Leaks around the tank: Pooling water around the tank or near visible corrosion could indicate serious problems.
No hot water: If any water heater components fail or malfunction, you might be totally without hot water. Get a professional to troubleshoot the problem correctly.
Strange noises: Water heaters usually run silently. If not, there may be a problem.
Strange odors: Water heater tank malfunctions can promote bacteria growth. This bacteria can produce foul smells that an expert should investigate.
If your water heater's showing signs it needs repair, schedule service now with Service Today at 844-844-0314 or contact us online.
Same-Day Emergency Water Heater Repair
When water heater emergencies arise with problems like major leaks, no hot water, strong odors, or other serious plumbing issues, Service Today offers same-day 24/7 emergency water heater repair. Don't wait until the problem gets out of control — contact us for prompt, professional service.
Are you having a water heater emergency on the Eastern Shore? Call Service Today at 844-844-0314 or reach out online right away!
Comprehensive Water Heater Services
The professionals at Service Today provide Eastern Shore customers with a comprehensive suite of water heater services. We can install, maintain, and repair all water heater brands and models. We even service and install tankless water heaters.
For more information about Service Today's comprehensive water heater services, call 844-844-0314 or reach us online.
Choose Service Today for Reliable Water Heater Repair
Backed by our 100% satisfaction guarantee, Service Today Heating, Air Conditioning, Plumbing and Electrical is the best choice on the Eastern Shore for reliable water heater solutions. Our factory-trained technicians operate with unparalleled honesty and integrity, delivering our customers peace of mind. Whether it's a tank that needs to be flushed, or a severe emergency involving flooding inside your home, Service Today is never closed. We make it right … right now.
To schedule water heater repair services on the Eastern Shore, call Service Today at 844-844-0314 or contact us online.
No Interest November EXTENDED Through December!
0% APR for 48 months on qualifying Heating & AC Systems*
Expires 12/31/2023
*Restrictions apply. Call for full details.
Dryer Vent Cleaning
25% OFF
Expires 12/31/2023
Restrictions apply. Call for details.
$60 OFF
Any Plumbing Service
Expires 12/31/23
Restrictions apply. Call for details.
We Are Never Closed
We are available 24/7 for emergency service.
Unmatched Customer Service
We go above and beyond to ensure your comfort and safety.
Highly Trained
Technicians
We are committed to excellence and continuing education.
Unparalleled Honesty & Integrity
We always maintain an open line of communication.
100% Satisfaction Guaranteed
We prioritize your satisfaction above all else.
Peace of Mind
We make it right...right now, so you can regain peace of mind.