Financing Options
Maintaining your home can be expensive, particularly when plumbing and HVAC systems break down unexpectedly. At Service Today, we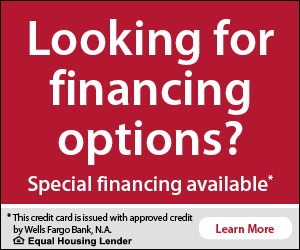 understand that you may not have the budget to immediately pay for costly home services.
We provide convenient financing options for plumbing, heating, and AC services to make this process as easy as possible. You can get the service you need now and create a more manageable payment schedule.
We offer attractive interest rates and additional term plans for:
HVAC installations
HVAC repairs of $1,000 or more
Plumbing installations
Plumbing repairs of $1,000 or more
Whether you're dealing with a breakdown or a new installation, we're here to help.
Explore your financing options with Service Today. Call 844-844-0314 or contact us online to learn more.
No Interest November EXTENDED Through December!
0% APR for 48 months on qualifying Heating & AC Systems*
Expires 12/31/2023
*Restrictions apply. Call for full details.
Dryer Vent Cleaning
25% OFF
Expires 12/31/2023
Restrictions apply. Call for details.
$60 OFF
Any Plumbing Service
Expires 12/31/23
Restrictions apply. Call for details.
We Are Never Closed
We are available 24/7 for emergency service.
Unmatched Customer Service
We go above and beyond to ensure your comfort and safety.
Highly Trained
Technicians
We are committed to excellence and continuing education.
Unparalleled Honesty & Integrity
We always maintain an open line of communication.
100% Satisfaction Guaranteed
We prioritize your satisfaction above all else.
Peace of Mind
We make it right...right now, so you can regain peace of mind.