Are AC Tune-Ups Worth It?
Air Conditioning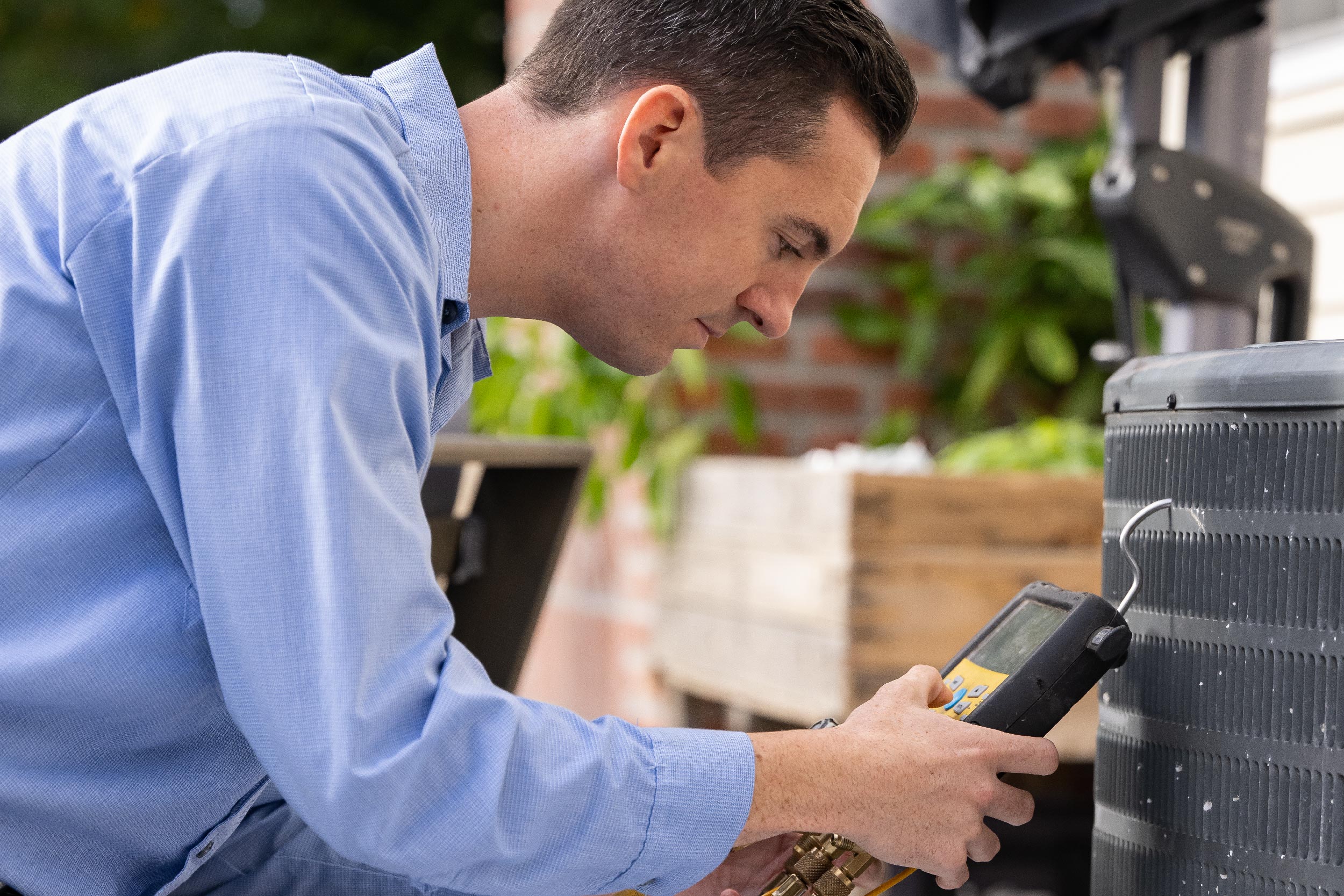 Your HVAC system is the engine of your home. No matter the season, your HVAC is in charge of keeping the temperature inside your home comfortable. That's why it's best to perform an AC tune-up before your home's system moves from heating things up to cooling things down.
Here are the top six reasons why an AC tune-up is worth it:
1. Inspect for Issues
Your HVAC system includes many parts, from heat exchangers to fuses to coils. Over time, these components can become worn, dirty, or compromised. Catching a small problem within the system helps to prevent a larger breakdown of the entire unit.
2. Lower Energy Costs
A well-maintained HVAC system runs more efficiently, meaning it uses less energy to do its job. An HVAC tune-up can save you money by lowering monthly energy bills.
3. Validate your HVAC Warranty
Make sure to look at your home's HVAC warranty. Many HVAC system warranties require proof that the system has been regularly maintained. To keep that warranty valid, it's often best to subscribe to an annual maintenance contract.
4. Improve your Home's Air Quality
Over the winter, dust and other allergens can build up within your home's HVAC system. An AC system tune-up, along with clean air filters, can help improve your home's air quality.
5. Reduce Your Carbon Footprint
An HVAC system that runs most efficiently uses less energy and is more environmentally friendly in its operation.
6. Increases the Life Span of your AC Unit
Scheduling an AC tune-up gets a professional eye on your unit to identify any failing parts, check for dirty or loose electrical connections, check coolant levels, and test whether the system functions correctly.
Schedule Air Conditioning Maintenance with Service Today
An AC tune-up is a simple way to prepare your home for the summer heat headed to the Maryland, Delaware, and Pennsylvania areas. Rely on an HVAC technician you can trust from Service Today to do the tune-up you need on your air conditioning system this spring.
Call 844-844-0314 or contact us online today to schedule AC maintenance.
No Interest November EXTENDED Through December!
0% APR for 48 months on qualifying Heating & AC Systems*
Expires 12/31/2023
*Restrictions apply. Call for full details.
Dryer Vent Cleaning
25% OFF
Expires 12/31/2023
Restrictions apply. Call for details.
$60 OFF
Any Plumbing Service
Expires 12/31/23
Restrictions apply. Call for details.
We Are Never Closed
We are available 24/7 for emergency service.
Unmatched Customer Service
We go above and beyond to ensure your comfort and safety.
Highly Trained
Technicians
We are committed to excellence and continuing education.
Unparalleled Honesty & Integrity
We always maintain an open line of communication.
100% Satisfaction Guaranteed
We prioritize your satisfaction above all else.
Peace of Mind
We make it right...right now, so you can regain peace of mind.