How To Fix a Frozen Pipe Before It Bursts
Plumbing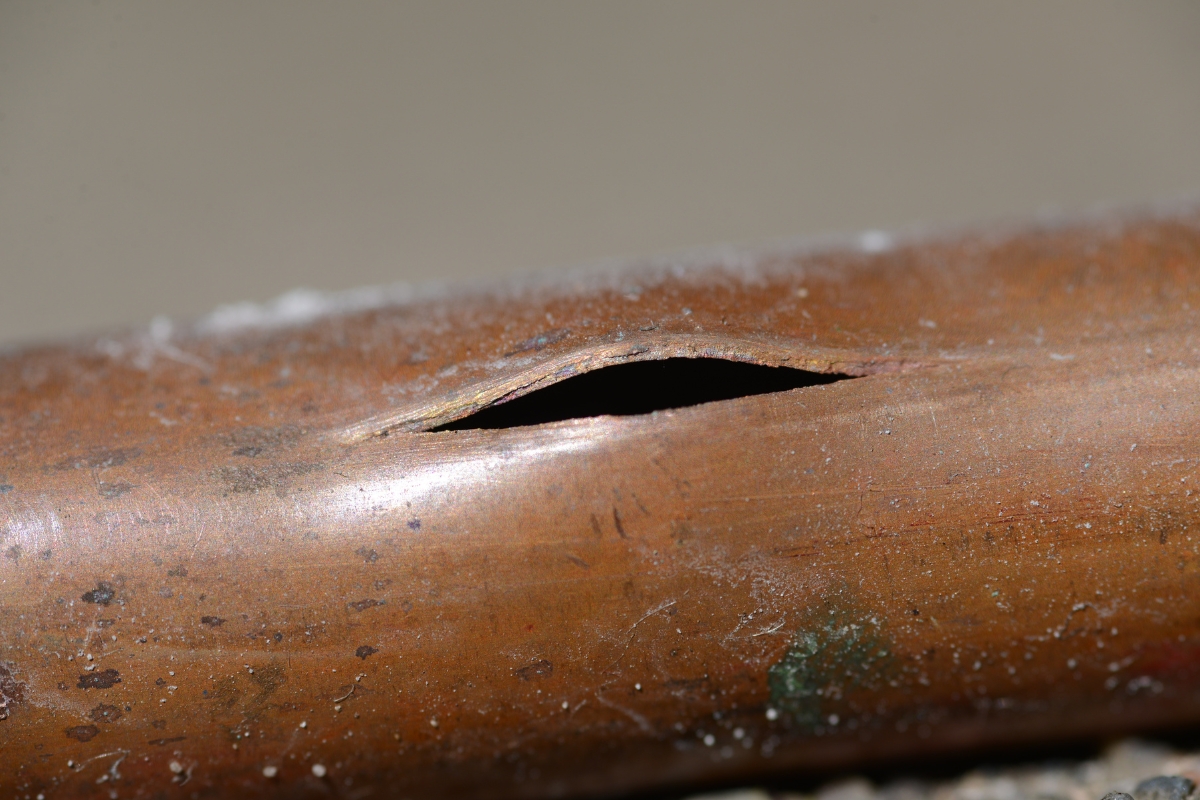 Has winter's temperature whiplash got you frozen in your tracks? Cold temperatures can do the same to your pipes. Check out these facts about frozen pipes, how to avoid them and how to fix them before they rupture!
What's The Worry With Water?
You already know water leaks and floods can cause massive and costly damage to your home. But did you know frozen water can also be destructive? That's because of water's unique expansion property. When water freezes, it expands, putting pressure on whatever contains it—in this case, your pipes. The expansion force can be so great that it can rupture its container, which can mean big problems in your home.
How Can You Prevent Your Pipes From Freezing?
Make sure to have good insulation on pipes that touch exterior walls.
Keep your thermostat at a minimum of 55 degrees, whether day or night or if the home is occupied.
Keep the garage doors closed to protect water lines.
Open cabinets to allow warm air to reach under-cabinet plumbing.
Consider using pipe-insulating tools like a pipe sleeve or providing temporary insulation for exposed pipes.
Disconnect your outdoor hoses and shut off the indoor valves supplying the outdoor spigots.
Drain water from your outdoor sprinkler system and pool supply lines.
Allow your faucets to drip cold water when extremely cold temperatures are in the forecast. This keeps water moving ever so slightly in the system.
How Do I Fix Frozen Pipes?
If you have discovered a frozen pipe in your home, here are some things you can try to thaw it slowly:
Open your faucet to allow water to run through the pipe as it melts.
Slowly heat the frozen area using a hair dryer or electric heating pad. Do not use high heat, a blow torch, or an unattended space heater to warm pipes.
Continue with slow warming until the water flow returns to its normal levels.
Turn on other faucets throughout the home to check for frozen pipes in other locations.
When Do I Need A Plumber?
In some cases, you will suspect a frozen pipe but can't find or access the pipe to thaw it. In this case, it is always safest to allow a professional plumber to unfreeze and inspect your pipes for any cracks and leaks caused by the frozen water.
Our licensed plumbers at Service Today can diagnose and find your frozen pipe and thaw it quickly before it becomes bursts. We offer our Mid-Atlantic customers 24/7 emergency repair, same-day service, and 100% satisfaction guaranteed.
Don't get heated over a frozen pipe. Call Service Today at 844-844-0314 to make it right…right now!
No Interest November EXTENDED Through December!
0% APR for 48 months on qualifying Heating & AC Systems*
Expires 12/31/2023
*Restrictions apply. Call for full details.
Dryer Vent Cleaning
25% OFF
Expires 12/31/2023
Restrictions apply. Call for details.
$60 OFF
Any Plumbing Service
Expires 12/31/23
Restrictions apply. Call for details.
We Are Never Closed
We are available 24/7 for emergency service.
Unmatched Customer Service
We go above and beyond to ensure your comfort and safety.
Highly Trained
Technicians
We are committed to excellence and continuing education.
Unparalleled Honesty & Integrity
We always maintain an open line of communication.
100% Satisfaction Guaranteed
We prioritize your satisfaction above all else.
Peace of Mind
We make it right...right now, so you can regain peace of mind.