5 Things You Need on Your Spring Air Conditioning & Plumbing To-Do List
Air Conditioning, Plumbing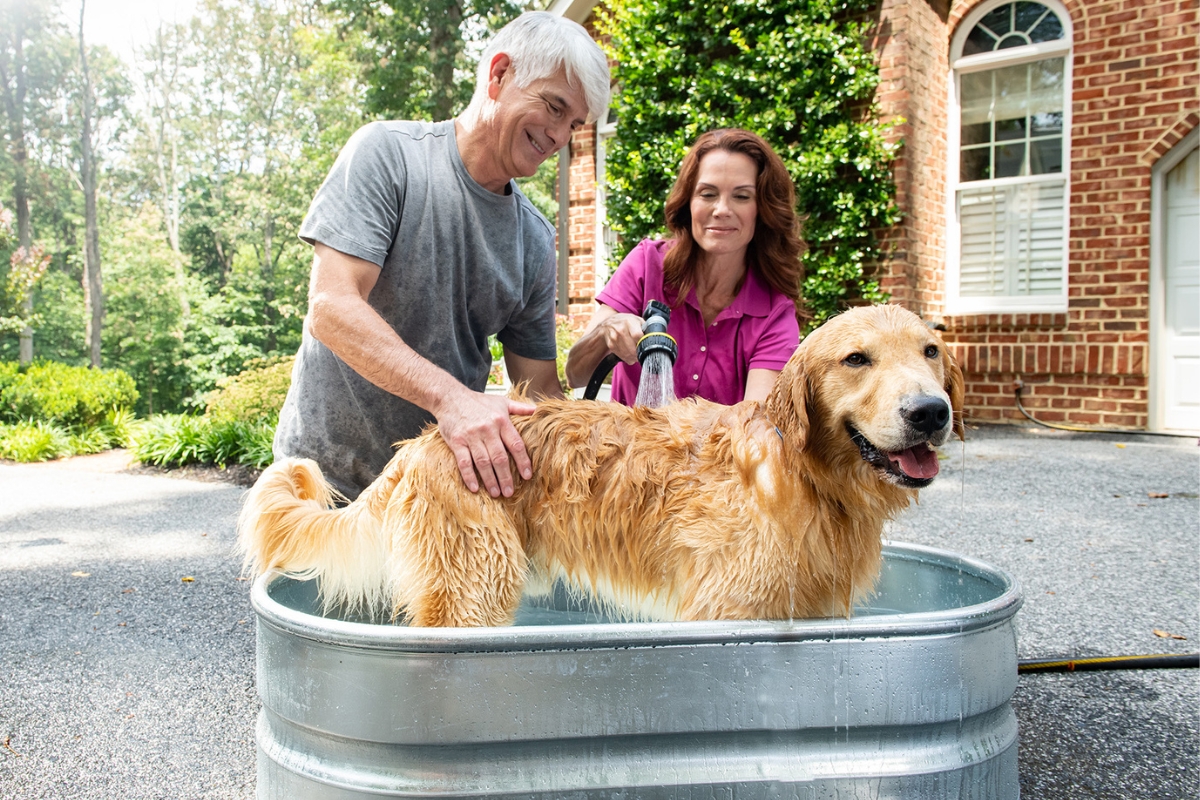 Spring is in the air! Are your home's air conditioning and plumbing systems ready for the new season? Here are five tips to get your home ready for spring and summer.
1. Schedule a Professional AC Tune-Up
It's the job of your AC unit to keep you cool this season, but it doesn't mean it should start the season without a warmup! Before calling your cooling system into service, it's smart to get a professional to conduct a full assessment of the unit, including:
Checking for any damage
Cleaning the unit of dust and debris
Replacing your home's air filters
If your HVAC unit is over 10 years old, a professional inspection is even more important to keep a watchful eye on failing components and assess the unit's remaining life span. In the case of an older HVAC unit that requires repeated repairs or is working inefficiently, it may be more cost-effective to replace the unit with a more modern, high-functioning system.
Your HVAC professional can offer options and advice on the next steps for your HVAC system.
2. Check for Plumbing Leaks
Winter weather can be tough on pipes, especially if there weren't winterized. The DMV is likely in the clear from freezing temperatures, so it's a good time to see if those winter temperatures have taken a toll on any of your pipes.
A professional inspection can identify cracks or leaks before they turn into costly repairs.
3. Service Your Hot Water Heater
Refreshing showers are starting to replace steamy hot showers to shake off the cold. Take the opportunity to dial back the temperature on your water heater slightly and maximize cost savings.
It's also a great time to schedule professional water heater maintenance and remove any sediment buildup within the tank.
4. Reopen Your Outdoor Spigots
Let the gardening, car wash, and sprinkler-jumping season begin! But don't open that spigot before making sure it didn't incur any damage over the winter.
Make sure all valves are closed on your outdoor spigots before turning back on the water service. Access for any cracks or leaks when you open the spigots up, watching for muddy areas on your lawn in the case of underground watering systems.
5. Test Your Sump Pump
While the DMV dodged the snow this season, spring and summer are always good for thunderstorms and soaking rains.
Make sure your sump pump is ready for the rain that can call your sump pump into action. Your home's sump pump plays a key role in keeping your home dry. Give your sump pump some advance TLC so you don't have to call a plumbing professional with an SOS.
Schedule HVAC & Plumbing Services Today
When spring fever hits, don't forget to make sure your home's air conditioning and plumbing services are in good condition.
The experienced professionals at Service Today can make sure your home's systems are working properly and repair or replace them if they aren't. Your spring to-do list is long enough.
Let Service Today take care of your plumbing and HVAC needs. Call 844-844-0314 or schedule service online.
$59
AC or Furnace Tune- Up
Expires 06/30/2023
Restrictions apply. Call for details.
$60 OFF
Any Plumbing Service
Expires 10/31/23
Restrictions apply. Call for details.
$60 Off
Emergency AC or Furnace Service
Expires 08/31/2023
Restrictions apply. Call for details.
We Are Never Closed
We are available 24/7 for emergency service.
Unmatched Customer Service
We go above and beyond to ensure your comfort and safety.
Highly Trained
Technicians
We are committed to excellence and continuing education.
Unparalleled Honesty & Integrity
We always maintain an open line of communication.
100% Satisfaction Guaranteed
We prioritize your satisfaction above all else.
Peace of Mind
We make it right...right now, so you can regain peace of mind.