Top Tips To Avoid Needing a Thanksgiving Plumber
Plumbing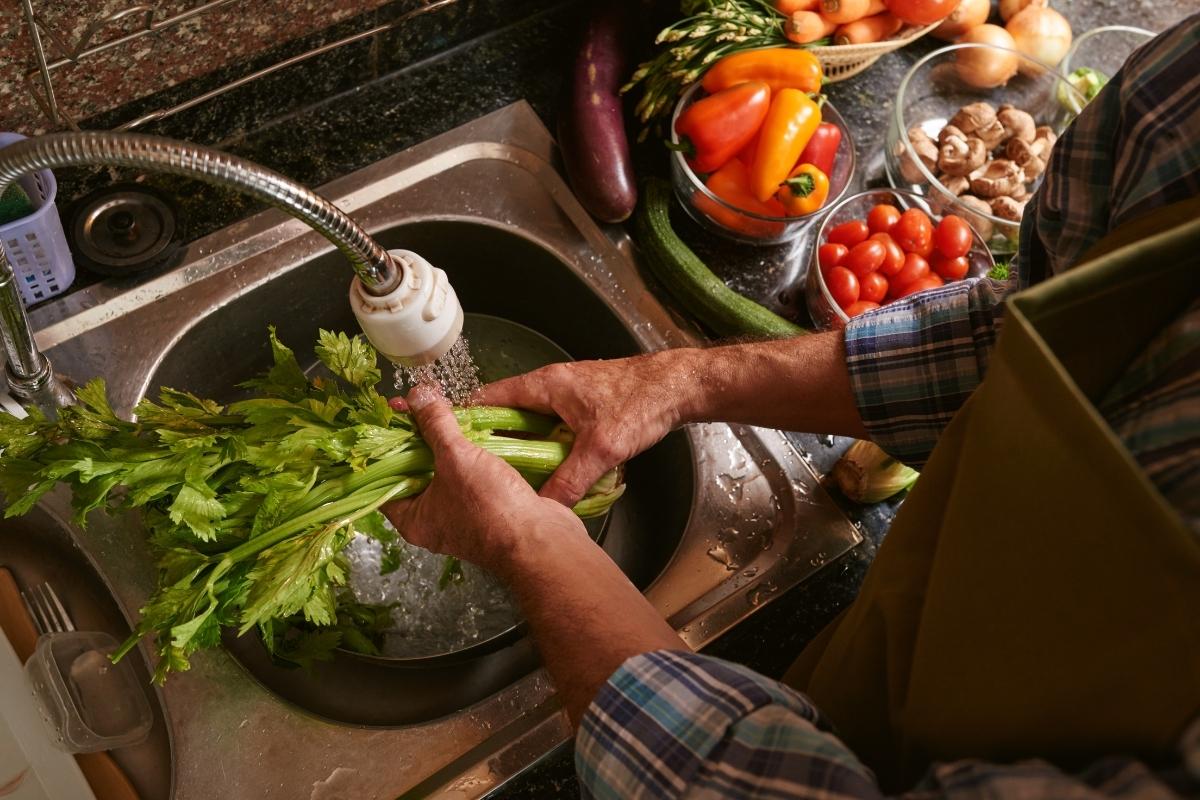 Family, friends, and neighbors are all welcome guests around the Thanksgiving table. The one guest you don't want to invite over is a plumber.
Take a look at these tips to avoid a plumbing problem this Thanksgiving:
Kitchen Preparation
When it comes to your kitchen plumbing, ensure it's working properly before you rely on it to help with the holiday cleanup.
Don't Use Your Garbage Disposal & Dishwasher Simultaneously
Chances are you are using more pots, pans, dishes, and glasses than normal over the Thanksgiving holiday. Cleanup can make you tempted to run both the garbage disposal and the dishwasher simultaneously, but that's a bad idea.
Your dishwasher and garbage disposal share a drain, and running both at the same time could mix food scraps into your washing cycle. Finish rinsing your dishes and using your sink before hitting start on your dishwasher.
Be Careful What You Put Down Your Garbage Disposal
Your garbage disposal has its limits. Thanksgiving favorites like stringy celery or starchy potato peels can be unkind to your disposal and bring your cleanup to a grinding halt.
Ensure your kitchen helpers throw leftovers in the garbage or the compost pile so your garbage disposal runs smoothly.
Bathroom Preparation
Just as busy as the kitchen, your home's bathroom plumbing will be called into duty in a big way when guests come to town.
Inspect & Protect Your Toilets
Make sure your toilets are up to the task by checking for leaks and making sure they're flushing properly, especially those guest bathrooms that are often less used.
Place trashcans in each bathroom so guests can easily dispose of anything that's not toilet paper.
Prevent Clogged Shower Drains
If you have guests staying overnight, the last thing you want is for them to shower in standing water.
Place drain covers in your showers to prevent hair or other materials from slipping through and clogging up your pipes.
Schedule Water Heater Maintenance
When your water heater doesn't function properly, you risk guests complaining of uneven temperatures or cold showers.
Annual water heater maintenance should do the trick, but if your water heater is more than a decade old, it might be time to upgrade it or consider one that's more energy-efficient.
A professional plumber can service your home's water heater to be sure it's ready for holiday demands.
Call Service Today for Emergency Plumbing Service
Prepping for Thanksgiving means ensuring your plumbing system is ready for the holiday. If you have a plumbing emergency this holiday season, the team at Service Today can help.
We're always open, and while we don't expect an invitation to your Thanksgiving dinner, our professionals are ready to help with any plumbing repairs you need.
Call 844-844-0314 or contact us online to request plumbing service in Maryland, Delaware, or Pennsylvania.
$59
AC or Furnace Tune- Up
Expires 06/30/2023
Restrictions apply. Call for details.
$60 OFF
Any Plumbing Service
Expires 10/31/23
Restrictions apply. Call for details.
$60 Off
Emergency AC or Furnace Service
Expires 08/31/2023
Restrictions apply. Call for details.
We Are Never Closed
We are available 24/7 for emergency service.
Unmatched Customer Service
We go above and beyond to ensure your comfort and safety.
Highly Trained
Technicians
We are committed to excellence and continuing education.
Unparalleled Honesty & Integrity
We always maintain an open line of communication.
100% Satisfaction Guaranteed
We prioritize your satisfaction above all else.
Peace of Mind
We make it right...right now, so you can regain peace of mind.