Understanding the Importance of Maintaining Your Air Conditioning System
Air Conditioning, HVAC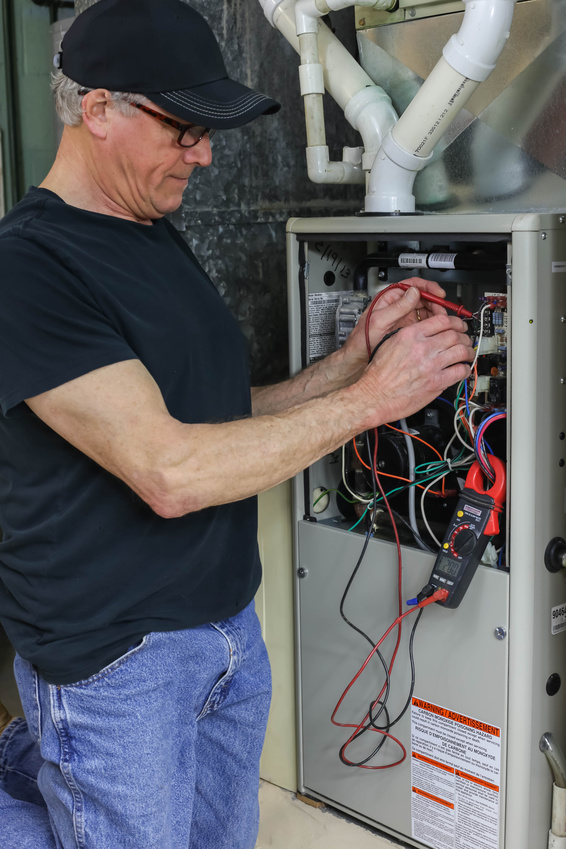 If you own property, whether it's a small family home or a large commercial building, then you know that staying ahead of repairs can save you valuable time and money. When it comes to air conditioning, preventative measures can help you avoid the inconvenience of unexpected problems that always seem to surface at all the wrong moments. By understanding the importance of maintaining your heating and air conditioning, you are taking all the right steps toward becoming a wiser, more aware property owner. Follow our simple guide below to get started.
First and foremost, the cleanliness of your air conditioning unit is perhaps the single most important part of its maintenance schedule. The consequences of a dirty unit are numerous. For one, if there is excessive dust and particle matter in your unit, then it will struggle to produce the right energy usage to cool your space without using unnecessary power levels. If the unit is clogged, then it simply will not perform as well. This can end up costing you lots of money in wasted energy. Then you also have to worry about anyone inside the property inhaling the bad air particles that may result from a unit that hasn't been cleaned. To avoid this, simply hire a qualified HVAC inspector to assess your filters and remove any excess particle matter. Modern air duct cleaning can make all the difference. Once your unit is clean, the difference will be noticeable, both in the quality of the air inside your building, and on your energy bill.
While you may have heard that it's wise to have your air conditioning inspected for air quality and overall efficiency, it's actually more important than you know. HVAC systems need to be inspected twice yearly at the very least to main their maximum efficiency. If you own a commercial property such as an office building or hotel, then twice yearly checkups are especially important. When you enlist the help of an experienced HVAC company, you can rest assured that you will be well aware of any potential problems long before they happen. This way, you can take preventative measures necessary to avoid further complications that may lead to even costlier repairs. Regular air conditioning inspection is a necessary process for any conscientious property owner.
Though many homeowners often overlook the importance of choosing the right thermostat, it can have a profound impact on the efficiency of your air conditioning system as a whole. If you are operating your AC unit manually, then chances are you are missing out on the potential energy benefits of a programmed cycle. When your air conditioning is programmed by a thermostat, then it can operate with more precision that allows for accurate powering on and off, and a more exact adjustment of the fan and blower levels. A programmable thermostat also makes your life much, much easier. Just simply set up the right program, and you don't have to fiddle with it.
When it comes to the overall energy efficiency of your property, air conditioning units are not the only consideration. While the right unit that undergoes proper maintenance makes your property more comfortable, it's also prudent to consider temperature control factors. For example, there may be leaks in your home that cause your HVAC system to have to work harder. These are often found near windows and baseboards. Finding them and repairing them will ease the load on your HVAC system. You should also learn about controlling the temperature in your home based off of the seasons. In the summer, it's wise to close shades and blinds to reduce the amount of sunlight allowed in your home, as UV rays can quickly raise the temperature of a space. Staying aware of how to maximize the seasons to alter the temperature of your building is a good idea for property owners of all kinds.
Maintaining your system ensures that your warranty stays in place. Without proper maintenance, it can void your manufacturer's warranty and be very costly if you have to make any repairs. Make sure you know and understand your system's warranty and its expectations if a repair is ever needed. Service Today can check your manufacturer's warranty and can help you with any repairs if needed, even if we did not install your system. 
When it comes to finding the right company to maintain your air conditioning, you want to be sure that you're dealing with only the best specialists. Trying to cut corners will only lead to lost time and frustration. Choose the right company that has the industry expertise to deliver the results you need. For more information contact Service Today, your Trane Comfort Specialist. 
No Interest November EXTENDED Through December!
0% APR for 48 months on qualifying Heating & AC Systems*
Expires 12/31/2023
*Restrictions apply. Call for full details.
Dryer Vent Cleaning
25% OFF
Expires 12/31/2023
Restrictions apply. Call for details.
$60 OFF
Any Plumbing Service
Expires 12/31/23
Restrictions apply. Call for details.
We Are Never Closed
We are available 24/7 for emergency service.
Unmatched Customer Service
We go above and beyond to ensure your comfort and safety.
Highly Trained
Technicians
We are committed to excellence and continuing education.
Unparalleled Honesty & Integrity
We always maintain an open line of communication.
100% Satisfaction Guaranteed
We prioritize your satisfaction above all else.
Peace of Mind
We make it right...right now, so you can regain peace of mind.