Halloween Home Safety: Protecting Your Plumbing & HVAC Systems
HVAC, Plumbing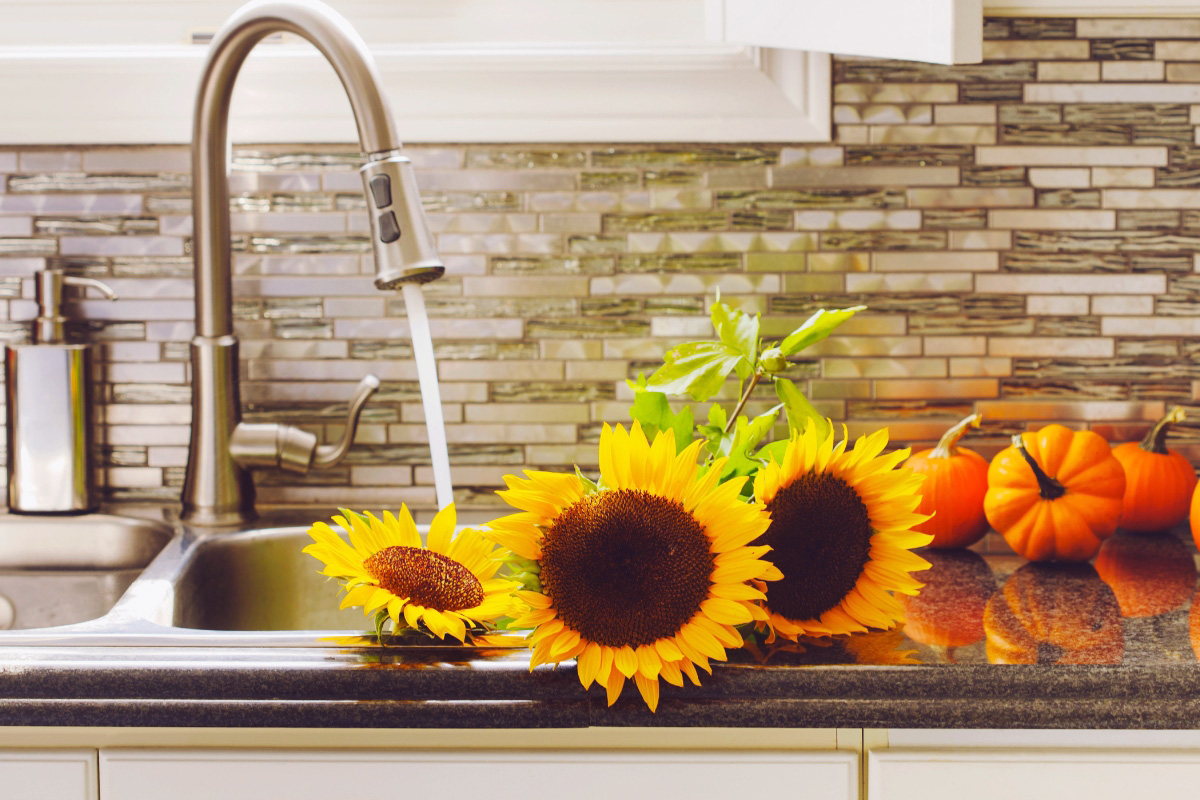 Halloween is the marquee fall holiday, but don't let it play a trick on your home's HVAC and plumbing systems. Here are a few things to Witch out for this Halloween!
Carving Out Problems
Everyone loves to create fun Jack-o-Lantern designs, but the dense pulp and seeds scooped out from the center can create a plumbing nightmare! The slimy pulp from the pumpkin's midsection turns dry and dense when exposed to air and should never be disposed of down your drain or garbage disposal.
The goop that gets past your disposal blades can muck up your pipes and create a real Halloween horror show for your plumbing. The same goes for the seeds that often have strings of pulp attached and are tough to break up by your disposal and won't break down in your pipes.
Make it a habit of using a composting bag when cleaning out your pumpkin, or cook up the seeds for a tasty treat.
Keep the Plunger Handy
Halloween parties mean extra guests who might put your toilet to the test. Make sure your toilet is in working order before a Halloween gathering.
Supply a trashcan in the bathroom so guests aren't tempted to throw anything but toilet paper into the bowl. Keep a plunger in the bathroom in the event of an emergency.
Call Your Mummy
Simple decorations can cause big issues. If you're considering using toilet paper to transform into a mummy or if your home gets hit by some toilet-papering bandits, don't dispose of that excess toilet paper down the toilet.
Even though toilet paper is made to flush, excess amounts can create a clog and make you want to call your mummy for help!
Ghastly Temperatures
The weather always makes for a Halloween surprise in Maryland, Delaware, and Pennsylvania.
Some years, Halloween heat makes an appearance, while other years, it's a frigid fall. Your HVAC system is often tested this time of year with a yo-yo of comfort demands.
Make sure it's ready for whatever fall temperatures demand with an HVAC tune-up. An HVAC Precision Check-Up Plan from Service Today keeps your home energy-efficient and reduces the risk of unnecessary repairs on both your heating and cooling systems.
Schedule Home Services with Service Today
Avoid scary plumbing and HVAC emergencies this Halloween, but don't be afraid to call an experienced home service team if you get tricked by one!
At Service Today, no plumbing or HVAC problem can scare us. We're never closed, so we're always ready to help with your Halloween horror!
Schedule HVAC or plumbing services in MD, DE, or PA by calling 844-844-0314 now.
No Interest November EXTENDED Through December!
0% APR for 48 months on qualifying Heating & AC Systems*
Expires 12/31/2023
*Restrictions apply. Call for full details.
Dryer Vent Cleaning
25% OFF
Expires 12/31/2023
Restrictions apply. Call for details.
$60 OFF
Any Plumbing Service
Expires 12/31/23
Restrictions apply. Call for details.
We Are Never Closed
We are available 24/7 for emergency service.
Unmatched Customer Service
We go above and beyond to ensure your comfort and safety.
Highly Trained
Technicians
We are committed to excellence and continuing education.
Unparalleled Honesty & Integrity
We always maintain an open line of communication.
100% Satisfaction Guaranteed
We prioritize your satisfaction above all else.
Peace of Mind
We make it right...right now, so you can regain peace of mind.