Whole-Home Generator Installation & Repair in Maryland & Delaware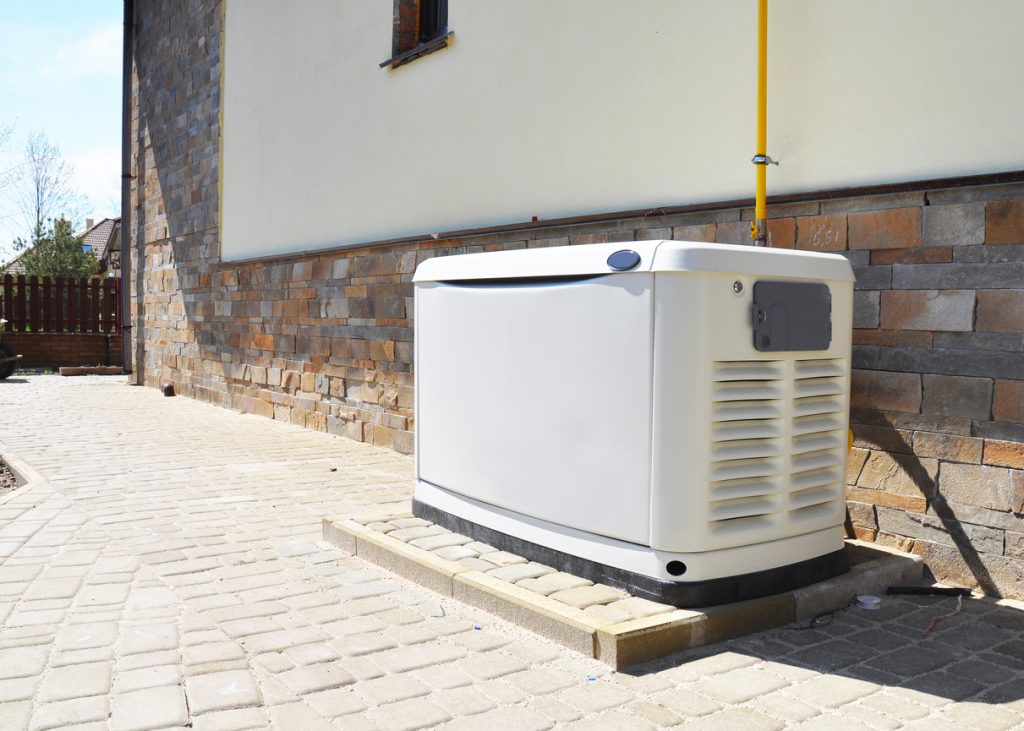 Power outages can be dangerous, especially during winter on the East Coast. Although some homeowners use portable generators, they aren't the best option due to their bulkiness and risks if not used properly. On the other hand, whole-home generators provide a safe and convenient alternative. When these standby generators detect a power outage, they'll automatically begin powering your home. Service Today Heating, Air Conditioning, Plumbing and Electrical provides reliable whole-home generator installation and repair services throughout Maryland,  and Delaware.
Schedule a whole-home generator installation with Service Today. Call 844-844-0314 to get started. 
Benefits of Whole-Home Generators
There are many benefits of installing a whole-home generator, including the following:
Continuous power supply:

 Whole-home generators provide uninterrupted power during outages, ensuring that your essential appliances and systems keep running.

Convenience and comfort:

You can maintain a comfortable home during a power outage with a working HVAC and appliances such as refrigerators, freezers, and lights.

Protection for sensitive electronics:

 Whole-home generators protect sensitive electronics like computers and medical equipment from power surges that can occur when power is restored.

Increased home security:

The generator keeps security systems, surveillance cameras, and alarms powered, ensuring the safety of your home and family during blackouts.

Food preservation:

With a whole-home generator, your refrigerator and freezer will stay powered, preventing food spoilage and waste.

Peace of mind:

Knowing you have a reliable backup power source gives you peace of mind, especially during severe weather events or situations when utility power may be unreliable.
Whole-Home Generator Installation & Replacement
Service Today's team of trained and experienced technicians will ensure proper whole-home generator installation for safe and dependable operation. You can expect most standby generators to last 20 to 30 years. However, if it needs frequent repairs, has issues starting up, or takes more fuel than it used to, it may be time for a replacement.
Whole-Home Generator Repair in MD & DE
If your generator is not working correctly, it's important to call a professional rather than try to address the issue yourself. Otherwise, you risk damage to your generator and home or injury to yourself. Below are common signs you need standby generator repair:
There's visible damage to the generator enclosure.

Power output is insufficient.

The generator doesn't startup automatically.

You notice leaking oil, coolant, or fuel.
Choose Service Today for Reliable Whole-Home Generator Services in MD & DE
Since 1952, Service Today has proudly served the region with excellent service and unmatched craftsmanship. Our team is here for all your whole-home generator installation and repair needs. We offer 24/7 and same-day service, and we'll always provide upfront pricing so there are no surprises. We background check and drug test our technicians for your peace of mind, and we guarantee your 100% satisfaction.
For reliable generator installation and repairs, trust Service Today. Call us at 844-844-0314 to get started. 
Frequently Asked Questions
What type of generator should I buy?
We recommend a whole-home or standby generator for a seamless transition during an outage. Our team can help you determine the right size for your needs.
How often should I maintain my generator?
We recommend scheduling annual maintenance to ensure your generator works properly when you need it.
Are there any safety regulations I should know when using a generator?
Our team will ensure your system is installed correctly and complies with codes or regulations. Always leave generator installation and repairs to the professionals to prevent property damage or personal injury.
$59
AC or Furnace Tune- Up
Expires 06/30/2023
Restrictions apply. Call for details.
$60 OFF
Any Plumbing Service
Expires 10/31/23
Restrictions apply. Call for details.
$60 Off
Emergency AC or Furnace Service
Expires 08/31/2023
Restrictions apply. Call for details.
We Are Never Closed
We are available 24/7 for emergency service.
Unmatched Customer Service
We go above and beyond to ensure your comfort and safety.
Highly Trained
Technicians
We are committed to excellence and continuing education.
Unparalleled Honesty & Integrity
We always maintain an open line of communication.
100% Satisfaction Guaranteed
We prioritize your satisfaction above all else.
Peace of Mind
We make it right...right now, so you can regain peace of mind.