8 Holiday Heating Tips
Heating, HVAC, Maintenance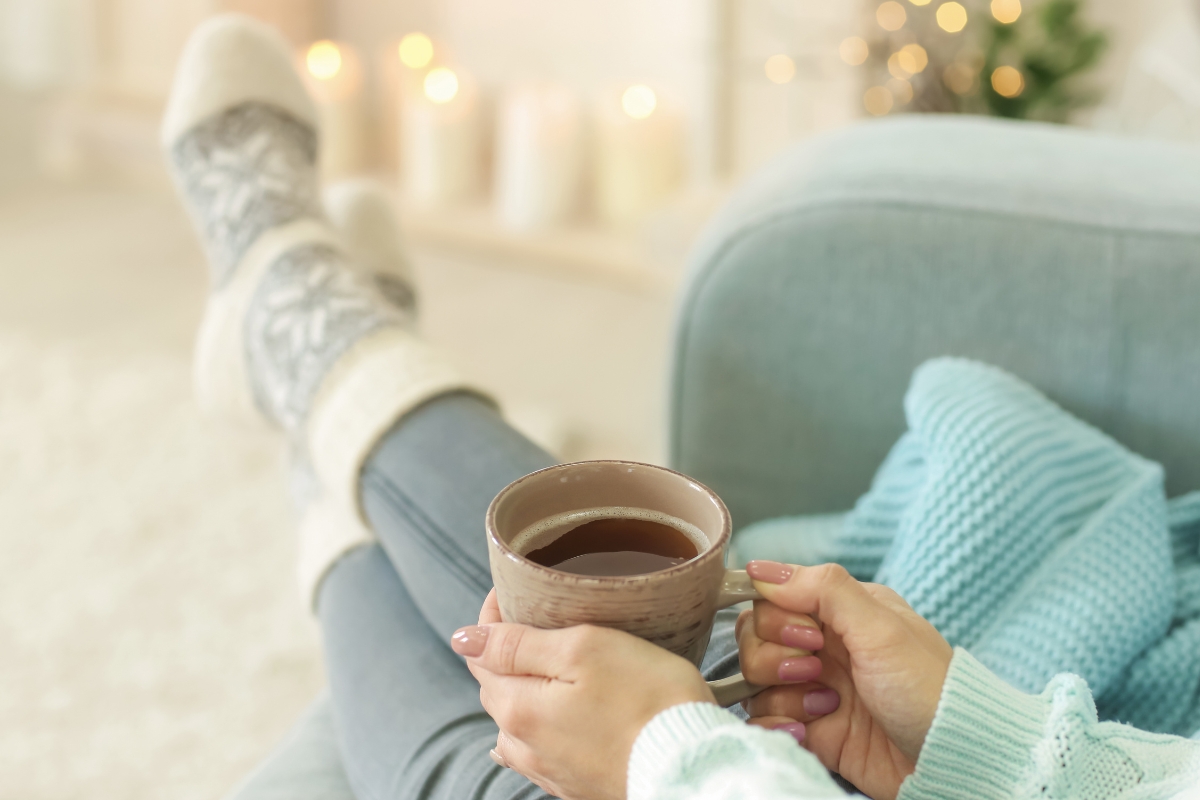 Frosted windowpanes are key to a holiday carol, but there's no holiday cheer if your home's heating system takes a winter break. Here are some home heating tips to keep Jack Frost away from your nose:
Keep holiday decorations away from your HVAC vents: Your heating system works hard to keep your home's indoor temperature where you like it. Holiday decorations that block HVAC vents and hinder your system's ability to circulate air efficiently.
Use natural sunlight as a heat source: Daylight is shorter this time of year, but you can still get some natural heating inside your home by keeping your curtains open during daylight and closing them during the evening. Not only does it help to warm the room, it helps to bring in natural light as well.
Run your ceiling fan clockwise: Warm air rises, so adjusting your ceiling fans to run clockwise pushes the air away from the ceiling.
Inspect your fireplace: While a fireplace creates a great ambiance, you'll lose significant heat if it's cracked or leaking. Get a fireplace inspection to ensure it's heating your home, not burning up your wallet.
Find and fix drafts: Heat can escape from poorly insulated outlets, cracks under doors, and loose seals on windows. Some drafts are obvious, while others might need a more extensive energy assessment, such as a blower door test. Finding and fixing drafts can help prolong the life of your heating system and save on your energy bills.
Switch to a programmable thermostat: Smart thermostats aren't just new gadgets. They can be a great return on investment in energy savings. Setting the temperature lower when you are at work or even sleeping is not only energy-friendly, it's wallet-friendly too.
Change your air filters: Dirty air filters force your heating system to work harder and can even cause air temperature fluctuation throughout your home. Start the holiday season with clean air filters.
Schedule a home heating checkup: One of the best holiday gifts you can give yourself this season is an HVAC prevention maintenance plan. At Service Today, our Precision Check-up Plan includes annual HVAC tune-ups, priority service, and 15% off parts and labor. Routine maintenance on your HVAC system means less risk of breakdowns, improved energy efficiency, and lower utility bills.
Schedule Same Day HVAC Service
This holiday season, keep singing the carols about frightful winter weather while you stay nestled in your warm home. In the event of a heating issue with your oil furnace, heat pump, or gas furnace, Service Today is ready to help.
We make it right, right now! Call 844-844-0314 to request same day or 24/7 emergency heating services in MD, DE, or PA.
No Interest November EXTENDED Through December!
0% APR for 48 months on qualifying Heating & AC Systems*
Expires 12/31/2023
*Restrictions apply. Call for full details.
Dryer Vent Cleaning
25% OFF
Expires 12/31/2023
Restrictions apply. Call for details.
$60 OFF
Any Plumbing Service
Expires 12/31/23
Restrictions apply. Call for details.
We Are Never Closed
We are available 24/7 for emergency service.
Unmatched Customer Service
We go above and beyond to ensure your comfort and safety.
Highly Trained
Technicians
We are committed to excellence and continuing education.
Unparalleled Honesty & Integrity
We always maintain an open line of communication.
100% Satisfaction Guaranteed
We prioritize your satisfaction above all else.
Peace of Mind
We make it right...right now, so you can regain peace of mind.